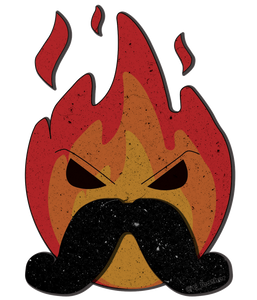 Just like a candle, don't leave him unattended.  Especially around your mom, that mustache is to die for.
Measures 1.5" W x 2" H.
Nice quality as expected.
Best Gift Ever
Great stickers! Definitely will recommend getting multiple because they're awesome. Graphics are sleek, quality is great, just can't be beat.
Stickers are awesome! Good graphics and quality. Unbeatable pricing
Mustache
It was cool but something maybe like, Lids Don't Lie? That would probably be pretty neat