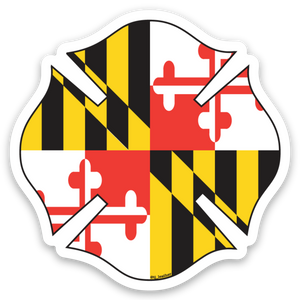 Crabcakes and football, that's what Maryland does.  And we also have a borderline unhealthy obsession with our flag.
Sprinkle some Old Bay on your helmet before putting on this sticker so you can rep it with pride, hon.
Measures 2" W x 2" H
Love this sticker
Great sticker - went right on my laptop lid with a few other favorites.