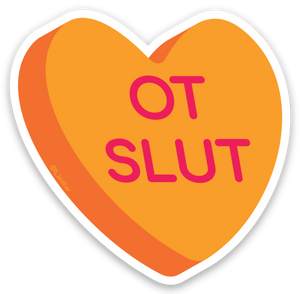 Y'all got any more of that overtime?
Measures 2" W x 2" H
Good quality
I bought several stickers. They arrived in a timely fashion. They adhered well, appear durable, and image quality is good. Overall I'm satisfied with my purchase and I'd buy from TJ Leather again.
O.T. Slut
I gifted the stick to a FF I work with. He would never leave the station working O.T. but our policies make him!!!